Spring
2021
Dear Friends of Mountain View,
We trust each of you have been well and walking closely with the Lord.
On Saturday, January 23, the Board of Trustees and camp staff meet via Zoom to counsel together and consider the impact of the continuing pandemic on the scheduled spring camp sessions. After consulting a few additional contacts in the New York, New Jersey and Pennsylvania areas, it is clear that the March and April programs will not be able to happen as planned. This means that Men's Retreat, Women's Confidential, Spring Family Weekend and Spring Junior Intermediate Weekend are cancelled.
We know this is a disappointment for many. Those of us who serve at the camp are also saddened by this necessary decision. We miss seeing campers and staff being active here on the hill.
We continue to monitor restrictions for face to face gatherings in schools and congregations throughout the north east. As more are able to return to these activities regularly in their local areas, camp will be freer to resume more normal program activities. Until then, we pray often for past campers and staff. Please be encouraged. God is in control!
Jon Stassel
Administrator
Summer/Fall
2020
Due to Covid-19 and the extensive CDC and PA Department of Health guidelines, we have had to make the difficult decision to cancel all 10 weeks of traditional camp sessions in addition to having had to close the spring weekends since mid-March. Our summer, just like the spring, will not look like it has during the past 51 years; however, in order to provide an opportunity to still "come apart and rest for a while", and enjoy the camp experience and beautiful surroundings while growing closer to God, we are offering a unique program for this summer.
On June 12, the state of Pennsylvania has declared our region to be in the Green zone, "a new normal" which gives us the opportunity to reopen with certain restrictions. We are excited to announce that we will be providing three long-weekend camp sessions for families and couples starting in mid-July (see dates below). Each camp session will start Friday evening after supper and end Monday morning after breakfast.
The following practices will be in place during each session:
Each family or couple will have their own sleeping area and bathroom for their exclusive use.
All facilities will be thoroughly cleaned and disinfected before and after each session.
Because of the CDC regulations, the sessions will be different than a typical Family Weekend. Meals will be "take-out" style. Bible lessons, session activities, and meals will be at your designated "family picnic table" in the pavilion.
Shared spaces such as the main building and activity center will be closed, but we will have fun and safe outdoor activities planned for each weekend! The pool will also be open, so bring bathing suits, towels, and your own lawn chairs. In case rain changes some of our plans, be sure to bring rain gear, umbrellas, and board games.
We will have space in each session for about 10 families or couples. Why not organize a group of families and couples to get out of the house and, while practicing physical distancing, draw near to God with a mountain-top experience! Space is limited and room assignments will be on a first come first serve basis!
Please register online early, so that we can prepare accordingly.
For further information and details on these weekends, please review our FAQ's below for Summer/Fall 2020.
After registering online, download the 2020 Waiver to be signed and sent to camp to complete your registration.
Cancelled - Men's Retreat
March 6th, 2021
Ages 18 and up
Ages 14 and up with father or mentor
Camp realizes that men are already away from home so much due to work and other commitments. This one-day event is designed as an encouraging boost which starts with breakfast and ends with the evening meal. The day is filled with lecture-style teaching, discussion groups, fellowship times, and of course, great food.
Cancelled - Women's Confidential
March 26 - 28th, 2021
Ages 18 - 30
Women's Confidential is for younger women ages 18 to 30. It is a time to talk practically about our relationship with God. It is a place where one can come and be real about their struggles and questions in a safe, relaxed environment.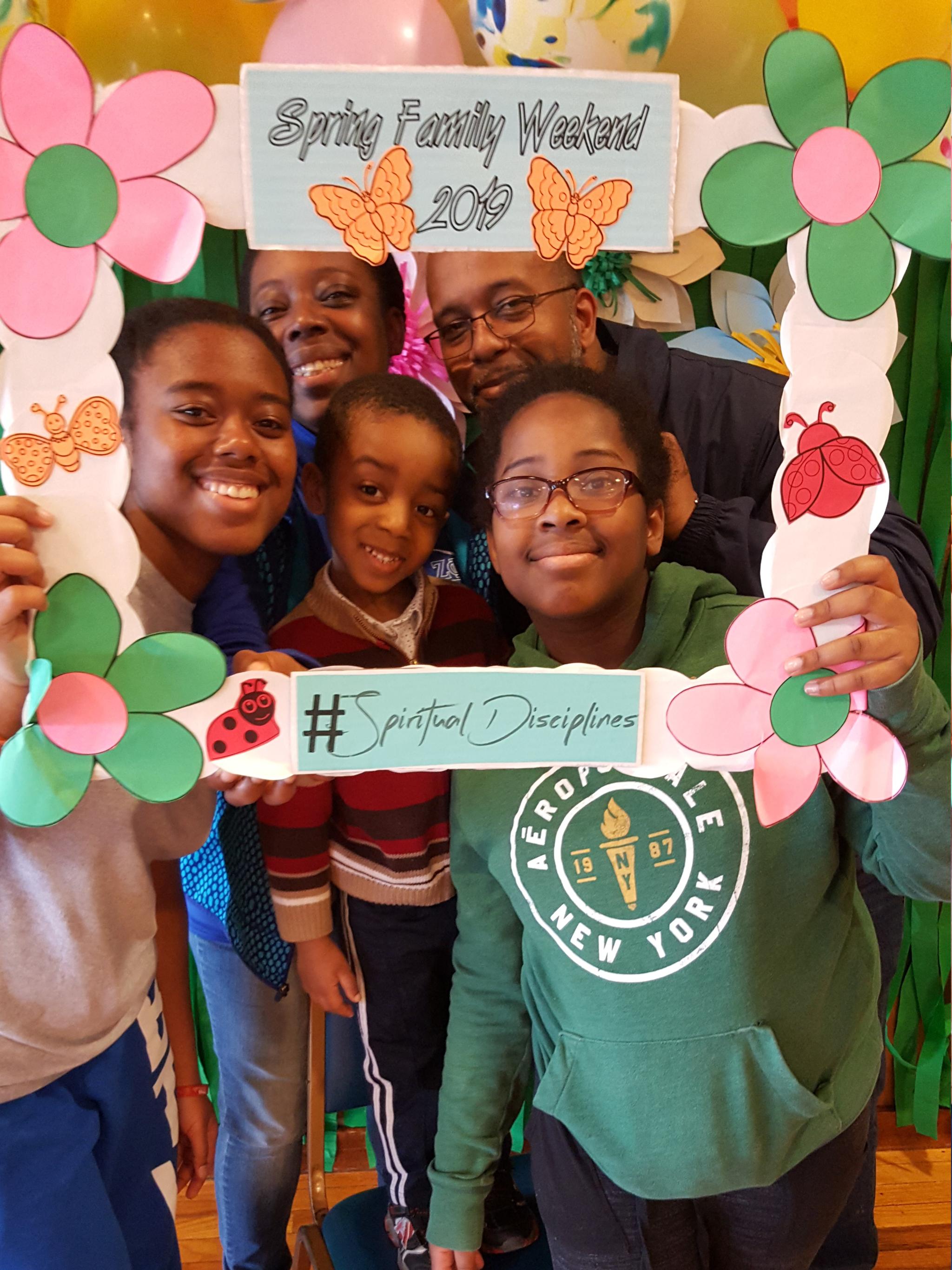 Cancelled - Spring Family Weekend
April 2 - 4th, 2021
All Ages
This weekend is for the whole family. Get away together and enjoy connecting and reconnecting with each other and with other families. Be encouraged by those who are walking in similar paths of everyday life.
Cancelled - Jr./Int. Weeekend
April 16 - 18th, 2021
Ages 8-13
This session helps focus young people on what matters most – a personal relationship with God. Committed counselors and staff encourage and guide campers through this session with age appropriate activities and Biblical teaching.